A Romantic Break … a Special Spa Weekend for Couples
A short holiday with someone you love!
Starting from
410,00 €
per Room
This offer has
EXPIRED
CONTACT US!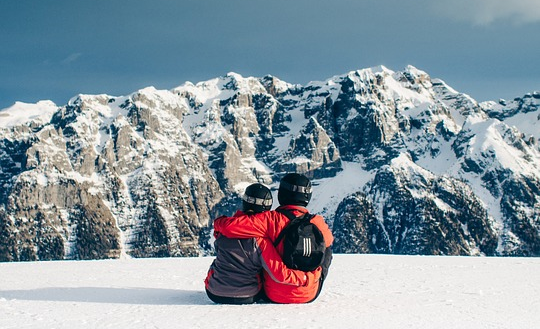 Ideal for spending time with the one you love over a birthday or anniversary weekend, or just to get away from it all, we look forward to welcoming you to this Trentino Wellness Hotel.

Valid from 07.01 to 25.03.2018

ROMANTIC BREAK with 3 or 4 nights half-board gourmet with menù a la carte and continental breakfast including the following spa package:
Wine and fresh fruit to welcome you in your room
Free upgrade to a superior category room (if available)
A romantic dinner in a local restaurant tasting traditional dishes

Daily relaxation in the Loreley Wellness Centre: a wonderfully big whirlpool – with relaxing loungers close by, relaxation area – with loungers and relaxing and digestive teas, aromatic foot-bath, cold mist and tropical rain – shower, four types of sauna: Thalasso therapy with menthol vapours and chromotherapy, classic Finnish sauna in natural wood, vitarium with citrus aromas and chromotherapy, turkish steam room with star effect on the ceiling
Spa Kit: soft bathrobe, slippers and sauna towel
Our exclusive beauty and wellness package for her:
Mini facial to give luminous skin
A body peeling treatment with mountain grasses to leave you with soft, velvety skin
Special relaxing wellness bath with essential oils (wild rose and apple)
A relaxing massage with aromatic oils (calendula and chamomile)
Our exclusive beauty and wellness package for him:
Mini male facial to feel energised
A body peeling treatment with mountain grasses to give softer skin
Special relaxing wellness bath with essential oils (arnica and St.John's Wort)
A relaxing massage with aromatic oils (mountain pines)

Price of 3 or 4 nights stay per person in double room including gourmet half-board
ROMANTIC or ELEGANCE ROOM

from 07.01 to 04.02.2018
from 04.03 to 25.03.2018

410 € (3 nights) - 480 € (4 nights)

from 04.02 to 04.03.2018

455 € (3 nights) - 535 € (4 nights)
Stop the cheapest fare for your holidays
Contact us directly: